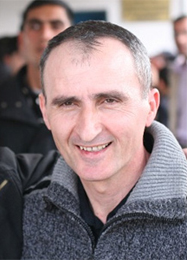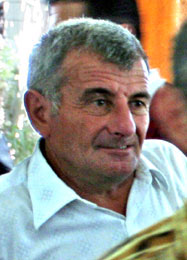 Zaur Balayev; Hamid Shabanov
At a recent court hearing that took place on Good Friday, the leaders of two small Baptist churches in Azerbaijan were given heavy fines for holding worship services. In addition, judges threatened them with even tougher penalties unless they cease holding services altogether.
The two pastors, Zaur Balayev and Hamid Shabanov, have suffered persecution for more than 15 years, according to Archbishop Malkhaz Songulashvili of the Evangelical Baptist Church of Georgia: "They have also been warned that if they do not comply with the decision of the court and will in the future hold services, they will be either fined for a bigger amount or arrested." The two pastors plan to appeal this court decision. For further information on the struggles of believers in this country, review the Azerbaijan Country Report.
Please pray that both pastors' appeals will be heard swiftly, leading to the fines being dropped and their religious rights upheld. Throughout the legal process, may God fill them with His perfect peace and the wonderful assurance that He is with them in this spiritual battle. Also pray that the Azerbaijan government will allow greater religious liberties so the represented congregations can worship freely with joy and thankfulness to the Lord.