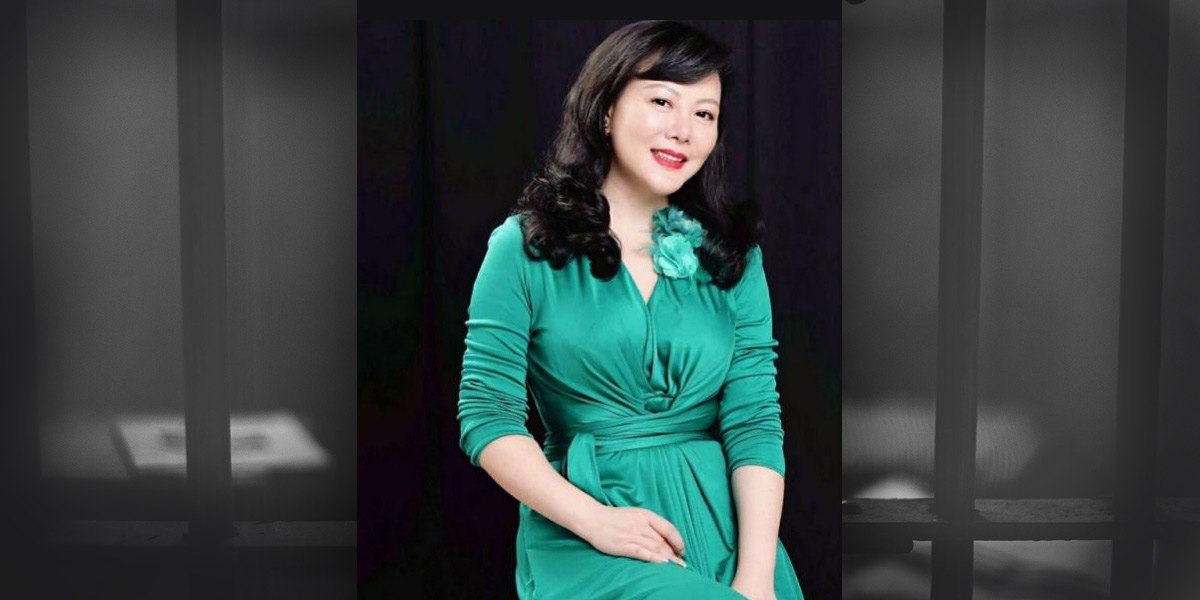 A well-known Chinese businesswoman has been arrested and charged with "illegal business practices," an accusation frequently used to stifle the criticism of political dissidents. Geng Xiaonan was detained on September 9th, along with her husband Qin Zhen. According to Geng's lawyer, the charges relate to her involvement in 8,000 illegal publications; a number which has since grown to approximately 200,000 and even includes cooking magazines.
Geng and Qin are founders of a privately operated publishing company, Ruiya Books. Geng has also worked as an independent television and film producer, owning various companies together with her husband. In recent years, she has become known for publicly condemning abuses by the Chinese Communist Party. This includes her past support for an outspoken academic, Xu Zhangrun, who has been very critical of President Xi Jinping and his handling of the pandemic. Xu was arrested earlier this year but has since been released.
Since the arrest of Geng, Xu has now reciprocated support. Speaking to Radio Free Asia, he stated: "Geng Xiaonan spoke for justice. She cried for the political dissidents who lost their lives.... We cannot just sit back and let it be. We shall make our voices heard and call for her release." For more on the persecution of Christians in China, and to review previously published reports, go to our country report.
While prayerfully upholding Geng, please also include her husband Qin whose current situation is unknown. Pray that during this season of accusations, God will grant this couple the fortitude to withstand the slingshots of the enemy. May He encourage and embolden Geng and Qin, fill them with His love, and provide them wisdom, guidance and protection as they raise their voices for justice. Intercede for the many other Christians in China currently being detained for their faith, or experiencing other forms of persecution, asking the Lord to fill them with His perfect peace through the indwelling presence of the Holy Spirit.