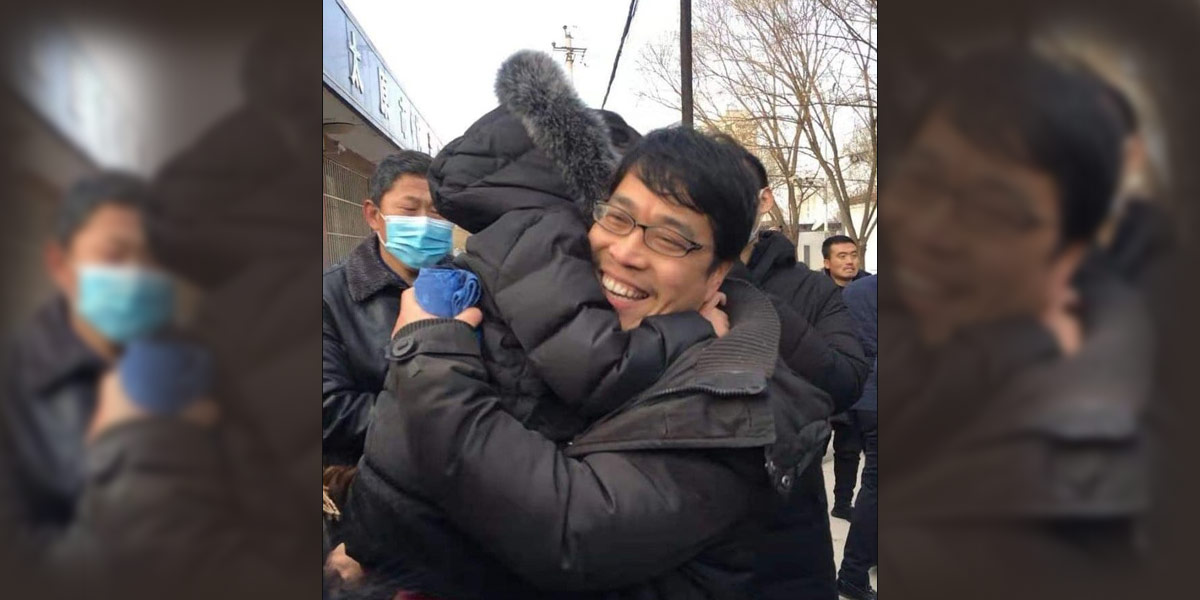 In VOMC's previously posted Persecution and Prayer Alert, it was reported that Pastor An Yankui had been arrested on December 30th and sentenced to 15 days in prison. (This particular report may be reviewed here.)
Due to the nature of China's judicial system, there can be frequent uncertainty regarding the details of an arrested person's sentencing. In this case, however, we are thankful to report that Pastor An was indeed released on January 16th and joyfully greeted outside the detention centre by his family and fellow members of the Xuncheng Reformed Church.
Praise God for protecting Pastor An in prison and for his safe release. Ask the Lord, who "preserves all who love Him," to continue to watch over this pastor, his family, and fellow church members in the days to come (Psalm 145:20). Pray also that the church will be able to resume their worship of God and conduct Bible studies without further harassment from local authorities.