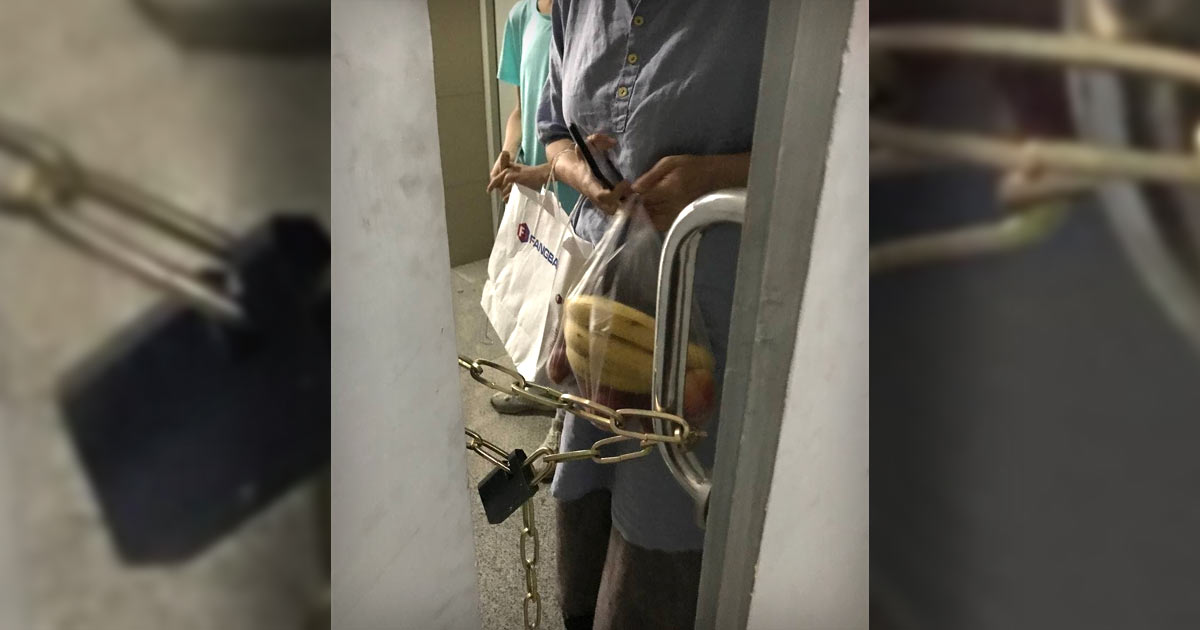 Members of the Early Rain Covenant Church in Sichuan, China, continue to face harassment as authorities attempt to shut down their unregistered church. While the head pastor, Wang Yi, is serving a nine-year prison sentence, other members of the church have also encountered consistent persecution.
Since June 4th, Minister Wu Wuqing, his wife Xiong Meifang, and their children have been locked in their own home by governing officials. The fire door, which gives access to the stairs and elevator, has been chained, and guards remain posted outside the door. For the first few days, the guards would unlock the door if visitors came to see the family. However, on June 8th, the guards turned a woman and her children away, stating that since visitors are prohibited from entering the residence, they will only be allowed to pass food through the fire door.
On June 12th, Hao Guiru, a member of the church, came to visit the family. He managed to get through the locks and into Minister Wu's home where he joined the family in the singing of hymns. In response, the police broke down the door to the apartment and arrested Hao. He was released later that day and shared on social media: "Brothers and Sisters, peace be with you in Jesus Christ. I have arrived home safely, thanks to God's grace and protection." Further information on the persecution of Christians in China, as well as previously published reports about the Early Rain Covenant Church, may be reviewed at our country report.
Lift up the members of the Early Rain Covenant Church who have been facing ongoing harassment from Chinese authorities. Pray that Minister Wu and his family will be given the freedom to 'come and go' from their home, and that their visiting friends and extended family members would be allowed to enter. In the interim, may the Lord provide the ministering family additional encouragement during this time of confinement. Also prayerfully remember Pastor Wang Yi and other believers who are presently in prison for their faith. May they find opportunities to share the love of Christ with those around them as they await their own release from imprisonment.