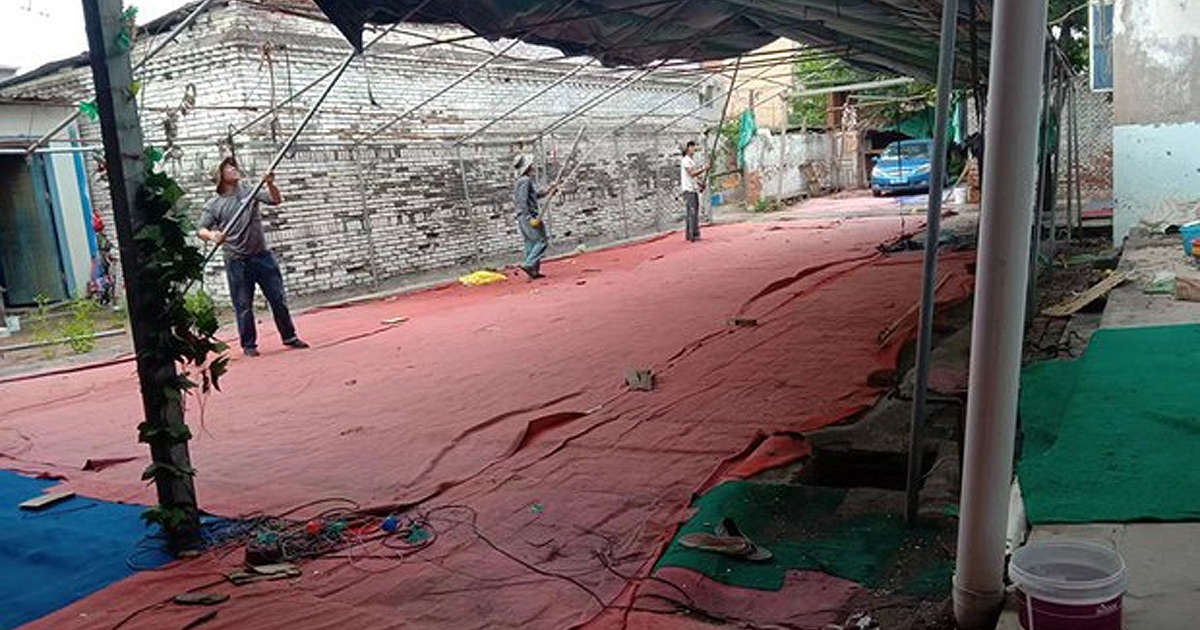 The meeting place of an underground Catholic church in Youtong, Hebei Province, was demolished by authorities on June 27th. According to Dong Baolu, the bishop of the church, the raid took place while he was in the hospital for a medical checkup. The timing of the government-sanctioned action was arranged by concerned church members to keep Bishop Dong from being arrested.
The tent structure in which the church held its services was dismantled by workers the local authorities had hired. As the authorities had previously visited Bishop Dong, who informed them at the time that he had no intention of joining the government-controlled official church, there was the sobering realization that the structure may be demolished as a result.
In 2018, China and the Vatican signed an agreement stating that the Chinese government would appoint all the denomination's church leaders. This agreement has been criticized by many. While some priests opposed the action due to the government's control, many others have capitulated in order to continue their ministry. Speaking specifically of the diocese of Zhengding, Bishop Dong stated: "I am the only one left. Do you think [the authorities would] let me pass? I am the remaining one among more than 100 priests. Certainly they will not spare me."
The Chinese government has established a policy known as "Sinicization." Its purpose is to institute Chinese culture and identity – as the country's governing leaders perceive them – into every element of society. Through the implementation of this policy, authorities have forced Communist ideals to be taught in the church. They have also mandated that crosses and other symbols of Christianity be replaced by Chinese flags and pictures of President Xi Jinping. The replacement of church leaders with government-appointed members of the clergy ensures that the religious teachings align with the officially approved dogma. For more information on the heightened restrictions imposed on churches in China, go to our country report.
Prayerfully uphold all the believers in China who are boldly standing against the oppressive policies of the Communist government, regardless of the consequences. Especially remember those who have been arrested, imprisoned and/or tortured as a result. Ask God to strengthen, protect and encourage these persecuted believers, as well as their families and fellow church members. As for the churches that have agreed to comply with the government-controlled management, pray that their spiritual leaders will preach the true message of the Gospel. Despite the opposing pressure to prevent God's work from being accomplished, we can be assured that, according to Matthew 16:18, the ongoing ministry of His church will prevail!