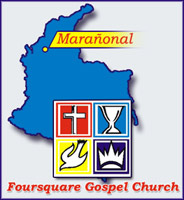 Rafael Velasquez (41), the pastor of the Foursquare Gospel Church in the town of Maranonal, Colombia was shot dead by three masked gunmen in his home on the evening of September 6, according to a September 14 report from Christian Solidarity Worldwide. The assailants broke into the pastor's home and murdered him in front of his wife and six young members of his church. Sources believe that paramilitary groups struggling for power are responsible for the attack. At least a dozen other pastors in the region have reportedly faced threats in recent months. In the past three years, more than 35 pastors in Colombia have been murdered and over 200 churches forcibly closed.
Pray for Pastor Velasquez's family at this difficult time. Pray that the passion of God's people in Colombia will be a light that draws others to Christ.
Find out more about the persecution facing believers in Colombia at the Colombia Country Report.