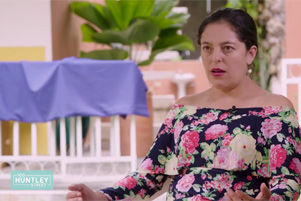 Sources in Colombia are calling for urgent prayer, as organizations endeavour to ban Christian evangelization among Indigenous communities. Within the Colombian constitution, Indigenous communities are granted special rights of self-governance. As a result, Christians have encountered significant persecution, with little or no recourse.
Currently, a group from within the Paez community of Huila are in the capital city of Bogota fighting for a law to ban evangelization and give the Paez people complete control over education. The proposed law would then prevent the operation of Christian schools in Indigenous communities.
A very informative video has been produced by Crossroads Christian Communications about a ministry collaboration with The Voice of the Martyrs Canada and Colombia Para Christo addressing the situation. The combined efforts of these Christian ministries are providing needed assistance to Christians who have been forced to flee. The video documentary can be viewed here. More information on Colombia, including other video reports, can be found at our country report.
Pray for the ongoing work of ministries like Colombia Para Christo as they reach out with the love of Christ among the various people groups residing in the country. Ask the Lord for His intervention in the current legal battle in Bogota, so that the resolution to ban evangelization will not be passed, and thus hinder the proclamation of the Gospel. Pray that all who seek to stop the spread of Christianity will instead be enlightened to the truth of God's saving grace in their own lives.