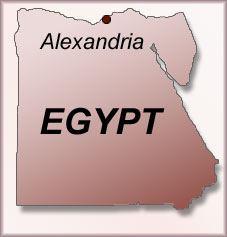 21-year-old Mina Basily was abducted from his home in Alexandria by four Muslim men on May 6, according to Middle East Christian Association. Muslims armed with swords, sticks and knives broke into the Basily family's home, assaulted Mina and forced him into a car parked outside. Neighbours who witnessed the kidnapping were too fearful to intervene. The police initially refused to file an official report of kidnapping, even though officers questioned witnesses and visited the Basily's home, which was still spattered with blood from the attack. The report was only issued after the family appealed to the Chief Prosecutor of the Montaza district.
Local Muslims told police that Mina was involved in a relationship with a Muslim girl but such claims remain unsubstantiated, as the girl's family is hiding her from officials. At last report, Mina had been handed over to the police and was being pressured to convert to Islam.
Pray that Mina will be released. Ask God to enable Mina to stand firm in his faith amid pressure to deny Christ. Pray that Egyptian officials will act with integrity towards all citizens.
To learn more about Christians suffering for their faith in Egypt, click here.