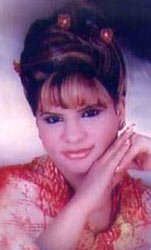 Amira Morgan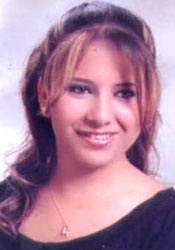 Ingy Basta
Photos from AINA
Two Coptic Christian girls were abducted in the city of Alexandria, Egypt in recent weeks, according to a July 30 report from Assyrian International News Agency and Egypt4Christ.
17-year-old Amira Morgan was abducted by Muslims while on her way to work at a plastics factory near her home in Alexandria on July 18. At approximately 10:00 a.m., Amira's mother, Samira Markos received a call from someone who introduced himself as Sheikh Mohammed--a very common name in the area. The caller told Samira that her daughter was fine and that she was converting to Islam. When she began to cry and beg for Amira's return, the caller said that she would see Amira again once the girl had converted to Islam and then ended the call. A few hours later Samira went to the local mosque to enquire about the man who called her. There she was told that if she reported her daughter's abduction to the police, her nine-year-old son would be slaughtered in front of her. She was also told that Amira was going to convert to Islam the following Friday. Fearing for her and her son's safety, Samira and her son then fled the area.
In another incident, 18-year-old Ingy Basta, who is engaged to a Coptic Christian man, went missing while on her way to repair her cell phone at the Nozha Airport on July 22. Her father reported the case the next day but she has not yet been found.
Pray that Amira and Ingy will remain steadfast in faith and be freed by their captors. Pray that their loved ones will draw near the Lord for encouragement and strength.
To learn more about Christians suffering for their faith in Egypt, click here.