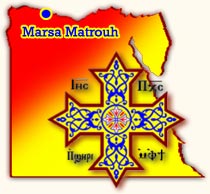 A mob of approximately 2,000 Muslims attacked Christians gathered for prayer in a Coptic church in the northwestern city of Marsa Matrouh on March 12. Muslims hurled stones at the building before entering and assaulting several of the over 400 believers trapped inside. Twenty-five people were reportedly seriously injured. The Muslims also burned and destroyed houses, shops and cars. At last report, approximately 28 Christians had lost their homes. The violence was allegedly sparked by local Christians building a wall around a plot of land belonging to the church. (Source: Assyrian International News Agency)
Pray that the victims of this attack will know God's care and provision. Pray that those responsible for the attack will come to repentance and recognize Christ as Lord. Pray that the international community will voice deep concern for the Christians in Egypt who are being persecuted for their faith.
To learn more about Christians suffering for their faith in Egypt, go to the Egypt Country Report.