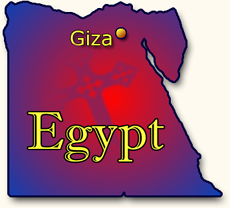 Muslims recently abducted an 18-year-old Egyptian Christian from her home. On February 19, a group of Muslims broke into a house belonging to a building contractor who constructed the St. Mary and St. Michael Church in the city of Giza. In November, the church was the site of severe clashes between State Security forces and Copts protesting over the closure of their church. Three Copts were killed and hundreds were injured and arrested. After barging into the family's house, the intruders wrote messages on the wall, including "Islam is the solution" and "The Church has to be demolished." They also wrote the names of the other family members on the wall before abducting the church contractor's daughter. Blood was later found on the stairs in the flat. There is considerable fear that the rest of the family will be targeted in further violence.
Pray this young Christian woman will be safely returned home. Pray her family will continue to look to Christ, entrusting all their cares and anxieties to Him in this time. Pray Christians in Egypt will be clothed in the Spirit of the Lord, reaching forth their hands in love, even to those who seek to harm and oppress them.
Find out more about the situation facing Christians in Egypt at the Egypt Country Report.