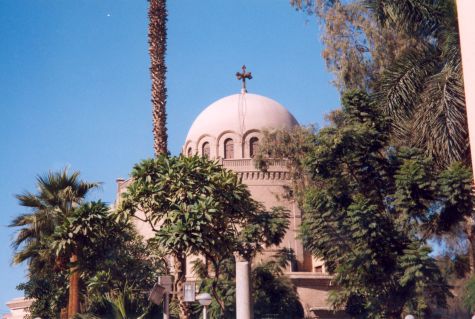 Egyptian church buildings are being attacked.
Pray for the believers!


A group of hard-line Muslims attacked a church building in Upper Egypt on September 30, torching the structure and then looting and burning nearby Christian-owned homes and businesses. The 3,000-strong mob of Muslims gutted the Mar Gerges Church in the village of Elmarenab in Aswan province, then demolished much of its remains, multiple witnesses at the scene said. The mob also razed four homes near the church and two businesses, all Christian-owned. Looting was also reported.
The Mar Gerges burning is the third church in Egypt in seven months to be burned down by a mob. No casualties have yet been reported in the attack. The tension in Elmarenab started the last week of August, when Muslim extremists voiced anger over renovations taking place at the church. They also opposed any Christian symbols that could be seen from the outside. To force the Christians to acquiesce to their demands, the Muslim extremists blockaded the entrance to the church and threatened believers on the streets, in effect making them hostages in their own homes.
Please pray the government will do all they can to protect Christians from this kind of violence. Pray the Christians will not lose heart but continue to take every opportunity to meet together to worship the Lord and provide encouragement to one another. May the Lord use the conduct of Egyptian Christians to act as a witness for the gospel.
For more information on persecution in Egypt, go to the Egypt Country Report.