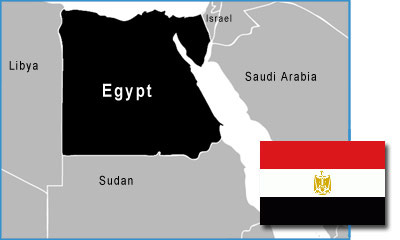 Amira Gamal Saber, a 16-year-old Egyptian Christian, was abducted in early December 2011 from Saft-el-Khamar village, Minya Province. The head of security in Minya confirmed her kidnapping but failed to act. A few weeks later, a man phoned Amira's family demanding a ransom. The family travelled to Giza with the ransom money, but once they arrived they were directed to the police station and informed that government prosecutors were handling the case. In court, a prosecutor backed by 12 lawyers told Amira's parents that their daughter wanted to convert to Islam. He ruled therefore, that Amira be sent to a state-run care facility in Giza until she turns 18 and may legally profess Islam for herself. Her father is appealing to the Attorney General.
Please pray the Lord will intervene in Amira's situation. Ask Him to give her and her family the strength to endure this current hardship. Pray for all believers in Egypt; may they keep their eyes on Jesus, persevere in their faith, and not grow weary or lose heart (Hebrews 10:32-39; 12:1-3).
To learn more about the suffering of believers in Egypt, go to the Egypt Country Report.