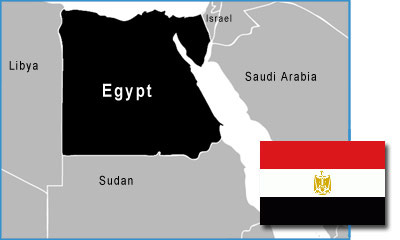 On April 4, Gamal Abdou Massoud, 17, was convicted in an Egyptian court for posting cartoons on Facebook deemed offensive to Muslims and distributing them to friends at school in the Upper Egypt province of Assiut. The cartoons, published in December, led to violent Muslim protests in neighbouring villages that lasted for two days. Several Christian houses were burned and several Christians were injured during the protests.
"Assiut child's court ordered the jailing of Gamal Abdou Massoud ... for three years after he insulted Islam and published and distributed pictures that insulted Islam and its Prophet," the court said in a statement seen by Reuters. Human rights lawyer Negad al-Borai said the jail sentence was the maximum penalty under Egyptian law for such a crime.
Christians, who make up about 10 per cent of the country's 80 million population, have long had a difficult relationship with Egypt's overwhelmingly Muslim majority. Tension between Muslims and Christians has simmered for years but has gotten worse since the revolt that toppled Hosni Mubarak. Christians have become increasingly worried by a surge in attacks on churches, which they blame on hardline Islamists, though experts say local disputes are often to blame as well.
Pray for Gamal's release. Ask the Lord to minister to him while in prison. Pray Gamal's faith will grow stronger during this trial. Pray for all Christians in Egypt, that they will exemplify the love of God through consistent love and prayer for those who persecute them (Matthew 5:43-48). Pray that God will grant wisdom and grace to Christians during this time of increased tension in Egypt.
To learn more about Egypt's persecuted Church, please visit the Egypt Country Report.