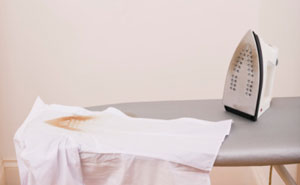 An accidental singeing of a shirt led to an Islamic pogrom.
On August 1, a massive Islamic pogrom occurred on the outskirts of Cairo. A Muslim took offence when a Coptic launderer accidentally singed his shirt. Rejecting the Copt's offer of compensation, the Muslim returned with a large mob and attacked his business. The Copt threw a Molotov cocktail, unintentionally hitting a young Muslim bystander. When the youth died a few days later, Islamic clerics incited the pogrom as collective punishment of the Copts. The violence and death threats forced virtually the entire local Christian community of approximately 120 families to flee.
Pray the Lord will protect and provide for the families who have left the area. Pray the Lord will bring rest and peace to this nation. Pray the Lord will give His people the grace and strength to act as witnesses to the Gospel even when tested.
Go to the Egypt Country Report to learn more about the opposition our brothers and sisters face in Egypt.