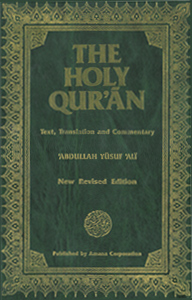 Pray for those in Egypt detained
for allegedly desecrating the
Qur'an and other charges.
Mina Nady Farag and Nabil Nagy Rizk, ages nine and 10, were detained on September 30 when Ibrahim Mohamed Ali, a local imam from their home village of Ezbet Marco in the Beni Suef province of Egypt, accused the children of tearing pages of a Qur'an. The children denied the incident and said they found the pages on a street. The charges were dropped and the boys released on October 10 after a deal was reached between the Christians, Muslims and security officials.
On September 13, Alber Saber, an Egyptian Christian blogger, was arrested after being accused by neighbours of posting the anti-Islam film, "Innocence of Muslims," on his Facebook page. Saber has been imprisoned for more than three weeks on charges of disdaining religion and ridiculing religious beliefs and rituals.
In another case, Nevine al-Sayed, a Christian school teacher in the Upper Egypt town of Assiut, was accused by one of her students of insulting the Muslim prophet Muhammad in class. Al-Sayed allegedly used the word "unfortunate," which is very close to the word "poor" in Arabic, when describing Mohammad's upbringing, according to an interrogation report. She has since been released.
Please pray that the Lord will intervene in these cases and bring about just and favourable outcomes. Pray that the Lord will protect his people from further accusations. Pray that He will give all believers in Egypt the strength to remain faithful and the grace to act as witnesses for the gospel. Pray that many more in Egypt will come to faith in Jesus.
Go to the Egypt Country Report to learn more about the struggles Christians face in Egypt.