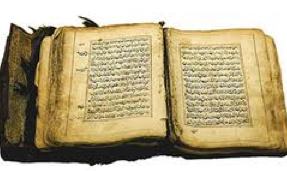 Tamirat was falsely accused of desecrating the Qur'an in 2010


After being wrongfully imprisoned in southern Ethiopia for two years, Tamirat Woldegorgis returned home to find his two children, ages six and 15, missing.
Tamirat was falsely accused of desecrating the Qur'an in 2010 and spent two years confined to a small cell with 50 other inmates. The harsh conditions left the Christian widower with one leg paralyzed. Tamirat was arrested after a Muslim co-worker accused him of writing "Jesus is Lord" in a copy of the Qur'an and on some cloth, although no evidence was ever found (for more on this story, click here).
"I have been trying to locate my children, but all in vain," said Tamirat. "My life is ruined --
I have lost my house, my children, my health. I am now homeless, and I am limping."
Tamirat believes that local Muslims in his village may have taken his children to limit his influence in the area. He is now staying with a friend in an undisclosed town.
Please pray that Tamirat's children will be located and reunited with their father. Please pray that the Lord will use these troubling circumstances to be a testament to the power of faith in Him, and that this witness will lead others in the community to Christ. Pray that Tamirat will trust that the Lord has plans for him and his family -- plans to give them hope and a future (Jeremiah 29:11).
For more information on the challenges facing Christians in Ethiopia, visit the Ethiopia Country Report.