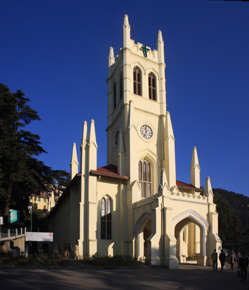 The Indian state of Himachal Pradesh passed new legislation on August 30th to prevent any religious conversion that may come about through force, fraud or inducement. According to the new law, when someone intends to convert to a religion, they must give the district magistrate and appropriate religious leaders one month's notice. Those found guilty of converting others under the new law could face up to seven years in prison.
While forced conversion is rightly opposed, laws such as these have been used against other means of conversion, particularly when converting away from Hinduism. The unspecified term "inducement" is frequently used against Christians. Militants have often attacked Christian leaders and then, when facing the legal repercussions, falsely claimed that these followers of Christ were involved in conversions. For more information on the difficulties facing India's Christians, go to our country report.
Uphold the Christians in Himachal Pradesh as they face this potential new threat. May anyone who seeks to share the reason for their hope in Christ be granted God's wisdom, direction and protection. As for church leaders and others presently experiencing legal ramifications for proclaiming the Gospel, ask the Lord to encourage them and mediate on their behalf. Despite the hurdles Christians throughout India may encounter, pray that many others in their communities will come to faith in Him.