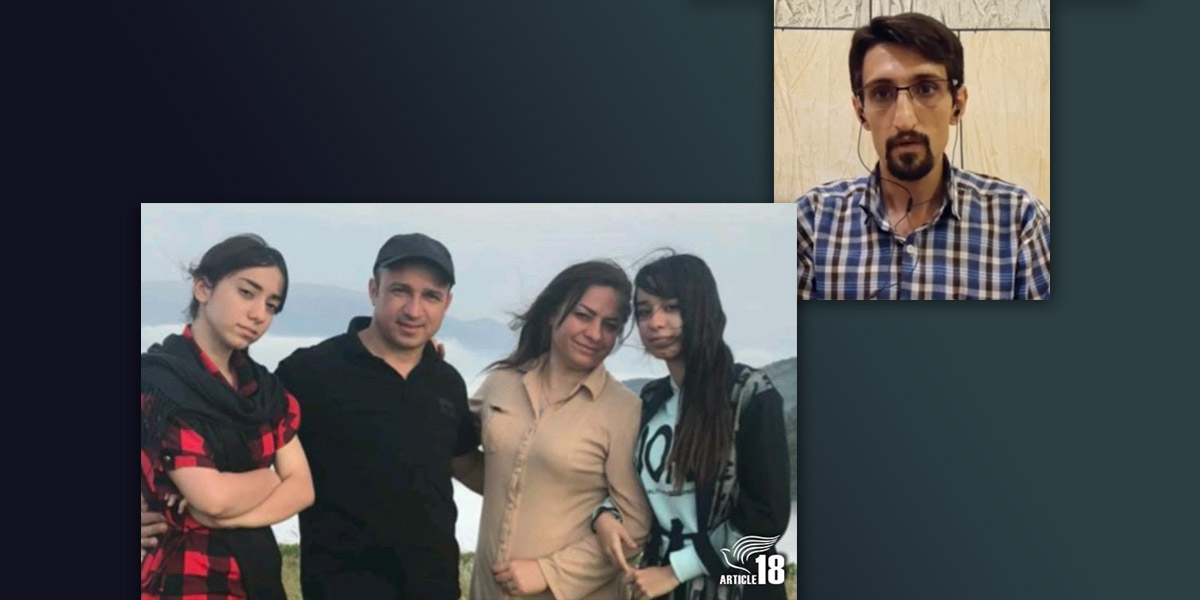 On October 31st of last year, Ebrahim Firouzi was gratefully released from prison. However, the court mandated that his prison term be followed by two years of internal exile, resulting in Ebrahim having to complete his sentence at a location a far distance away from his family.
As the sentence was extended by another eight months this spring, it appears the authorities are intent on finding more ways to punish him. For on September 27th, Ebrahim was notified that he was to be charged with "propaganda against the state." Thankfully, the prosecutor closed the case the next day, citing there was lack of evidence.
In another case, Iranian convert Mohammad Reza (Youhan) Omidi has faced ongoing legal charges for many years. Arrested in 2016, he was sentenced to ten years in prison, plus two years in exile. His sentence was eventually reduced to two years in prison. After Mohammad was released in August, he began his exile on September 14th at a location a thousand kilometres away from his wife and daughters. VOMC's Greg Musselman asked Dr. Hormoz Shariat from Iran Alive about these cases. You can watch this video excerpt to gain valuable background information at VOMCanada.com/video/hormoz.
Pray that both of these exiled Christian men, Ebrahim and Mohammad, will be encouraged by the Lord as they fulfill the requirements relating to their sentences. May these men and their families face this season of separation with God's provision and strength. Also remember the many others still being held in Iranian prisons for their faith, praying that they too will be comforted by God's presence, and kept strong in their faith and witness.