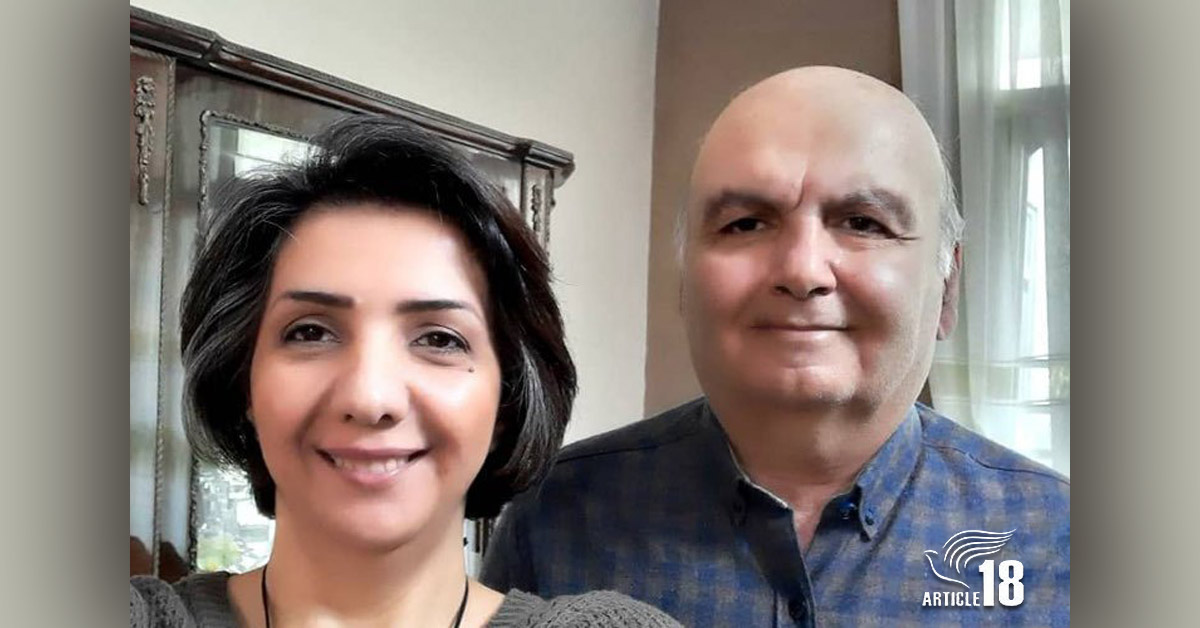 Iranian believers request prayer for Christian converts Homayoun Zhaveh (62) and his wife Sara Admadi (42), who are anticipating an order to serve prison sentences because of their house church activities.
The couple were on holidays with friends when arrested by intelligence agents. While their friends were released after questioning, Homayoun and Sara were detained and eventually sent to the notorious Evin Prison in Tehran. Homayoun, who suffers from advanced Parkinson's disease, was released after a month. Sara was held for over two months, during which time she underwent solitary confinement, as well as severe psychological abuse.
Homayoun was sentenced in November 2020 to two years in prison, while Sara was given eleven years. On appeal, Sara's sentence was reduced to eight years. On March 14th, their case was sent to the government department responsible for enforcement, which means that they may be summoned to serve their sentences at any moment. Their lawyer insists they have not engaged in any activities against national security; their only "crime" is membership in a house church. For further information on the challenges encountered by those seeking to serve Christ in Iran, and to view previously published reports, visit our country report.
Please pray that God will empower, encourage and protect Homayoun and Sara during this difficult time. May He give Homayoun the physical healing and strength needed for the sentencing ahead, and provide emotional healing to Sara from the trauma of psychological abuse she previously endured in prison. Ask God to work mightily in the hearts of the Iranian authorities so they would stop persecuting Christians for the peaceful practise of their faith and extend mercy to this faithful couple by overturning the charges against them.