On Sunday, June 4, Simon Ndabi Kamore had stood near a bus stop on Race Course Street in Nairobi, preaching to those around him about his faith in Jesus Christ. Three days later, early morning commuters were shocked to find his bloody head on the pavement at the same location. It is believed that Kamore was beheaded by Mungiki adherents because he had disowned the sect and converted to Christianity. The whereabouts of the rest of his body is unknown.
Mungiki is an illegal Kikuyu cult that poses as a traditional religious group. The Kikuyu is the largest tribe in Kenya, numbering around 6.8 million. Mungiki claims that its primary purpose is to unite the Kikuyu people, revive the spirit of the Mau Mau independence fighters who fought the British in the 1950s, and liberate Kenyans from all that they perceive to be Western influence and oppression, including Christianity. One of its leaders, Maian Njenga, claims he had a vision from God (Ngai) commanding him to unite the Kikuyu and fight foreign ideologies. He is now in hiding, together with his co-leader Ndura Waruinge. The sect is highly secretive, forcing its adherents to swear unusual oaths and threatening death to anyone who leaves their ranks. In the last six months, fourteen known defectors have either been killed or have mysteriously disappeared.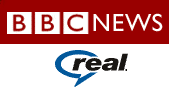 Mungiki members have been involved in various anti-social acts such as publicly stripping women wearing Western clothing they deem to be inappropriate, forcibly imposing female circumcision, and raiding police stations to free their own members who are in police custody. Recently, the sect has started using AK-47 assault rifles in their actions instead of clubs, machete and swords. Mungiki leaders briefly tried to align the movement with Islam, but Islamic leaders in Kenya disowned the group. To hear a BBC audio news report, click here.
Pray for the family of Simon Ndabi Kamore. Pray for members of the Mungiki sect who desire to leave this dangerous group. Pray for those who have come to faith in Christ, that they would know God's presence and strength. Pray for Kenyan authorities, especially since it is known that Kikuyu police officers are sometimes sympathetic to the goals of the Mungiki cult. For more information about Mungiki, click here.