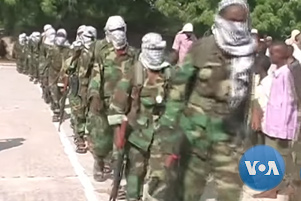 Three Christian teachers were killed when suspected Al-Shabab terrorists attacked the town of Kamuthe in eastern Kenya during the early morning of January 13th. The teachers of a residential school were asleep in their staff housing when their room was raided. According to a surviving teacher who fled out the window, the local Somali Muslim teachers were separated from the non-locals, whom they presumed were Christians. One of the attackers reportedly said, "We cannot allow infidels to teach our children," and then the three Christian men were shot to death.
According to some reports, the attackers specifically left female staff alone. The names of the three slain men were not initially released for fear of retribution, but all of them had attended a local church since coming to the area at the beginning of the school year. One man was injured in the attack and another teacher, a Muslim, was kidnapped.
As part of the raid, the militants also burned a local police port and seriously damaged a telecommunications mast in the town. Following the incident, all non-local teachers have been withdrawn from the area and the school has been closed. Almost 100 other schools along the border with Somalia are presently operating with just a headmaster and no teacher because of the imminent danger. Since the beginning of December, violence has escalated, particularly against those who are not easily identified as Somali Muslims.
Lift up the families, friends and co-workers of these slain believers in your prayers. Also remember the students of this school, and others located along the border, who are facing fear and uncertainty -- including the children not able to receive the education they need because of the ongoing violence. May the terrorists responsible for this most recent attack be held accountable for their actions. Pray that Kenya's governing authorities will be able to 'stem the flow' of militants entering into the country with the intent of attacking innocent civilians.