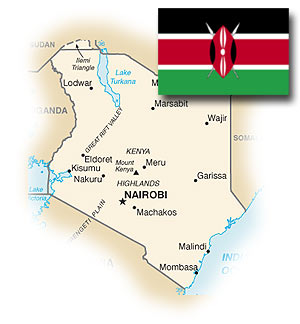 Four Christian missionaries have been charged with incitement to violence for distributing pamphlets considered anti-Muslim. US nationals Andrew Saucier and Paul Garcia and Kenyans Michael Mullei and Patrick Mutinda were arrested on October 18 in Ngong. They had apparently been distributing pamphlets outside of a primary school on October 17 that read "Prophet Mohammed is not a true prophet" and "Allah had no son." Dozens of angry Muslims responded by protesting outside of the Calvary Baptist Church where the four missionaries served.
As the trial began on October 23, Muslim youths rioted outside the courtroom, forcing police to fire live rounds and teargas over their heads to disburse the crowd. The magistrate, Hellen Wasilwa, was forced to adjourn the hearing because of the riots. "The court wants peace as it hears the case. They are not conducting themselves in orderly manner and they have jammed the court," she said, as she warned lawyers for the Islamic community to control their clients. The trial is scheduled to continue on October 25. If convicted, the four could face fines and up to three years in prison. They are presently free on bail.
Pray that all charges against these men will be dropped. Ask the Lord to give them wisdom as they remain faithful to the task to which He has called them (Ephesians 5:15-17). Pray that the authorities will be able to quell the unrest among the Muslim youth.