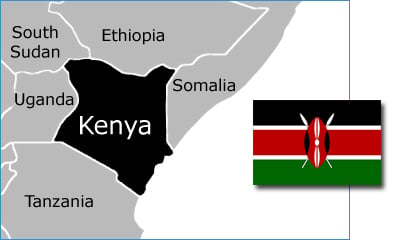 Assistant Pastor Lawrence Kazungu Kadenge was murdered in the early morning hours of February 2nd while guarding the Glory of God Ministries Church in Mombasa. Although police are still investigating the murder, it is believed that radical Muslims may have killed the 59-year-old pastor for alerting police about security threats and for preaching the Gospel near a mosque. Pastor Lawrence leaves behind his wife, Lydia, and their 13 children.
"It is very hard for me because we worked very closely together," said the church's senior pastor. "His family has been hit very hard. All of us, the family and congregants, need prayer as we grieve his loss. We need God's comfort. Please pray for us."
Several days before Pastor Lawrence's murder, a controversial mosque in Mombasa was raided by police on the suspicion that the mosque was being used to recruit Muslim youth to engage in terrorist acts against Kenyan civilians. Police arrested 125 young people during the raid. One person was killed, and two police officers were seriously injured.
Pastor Lawrence's death has increased fears among other pastors in the area. Several other church leaders have been murdered, and radical Muslims, who are attempting to create an independent state along the coastal area, have attacked churches.
As Lydia and her children, along with members of their Christian community, mourn the loss of Pastor Lawrence, pray that through Christ they will be able to share abundantly in His comfort (2 Corinthians 1:5). Pray for guidance and strength for the church's senior pastor, as well as the leaders of other area churches. May God grant them boldness to be 'salt' and 'light' to others of their community, especially to those who oppose them. Finally, intercede on behalf of the mosque leaders and the Muslim youths, asking God to open their hearts to the Gospel of Jesus Christ.