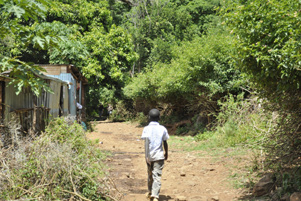 Two Christian teachers in Kenya were killed when al Shabaab militants threw an explosive device at the house in which they were living. The two victims were staying in a home specifically for non-local teachers of the Arabia Boys Secondary School located in Mandera County near the border with Somalia.
The attackers assumed that non-local teachers would likely be non-Muslims. According to local officials, at least 20 militants attacked the home in the early morning of October 10th. Guards on duty were unable to prevent the attack because of the overwhelming number of attackers. Two of those present in the home managed to escape, but the other two were shot as they tried to escape the fire.
In February, the government transferred all non-local teachers from volatile border areas. However, an estimated 18 chose to remain despite the danger. Numerous attacks by al Shabaab have taken place against Christians in the Mandera region. For more information on incidences of persecution in Kenya, go to the Kenya Country Report.
Remember the families and friends of the two slain teachers as they mourn their tragic loss. Pray for the safety of others serving in these dangerous areas. May the authorities be able to provide necessary protection for humanitarian workers serving within the country, as well as their own innocent civilians.