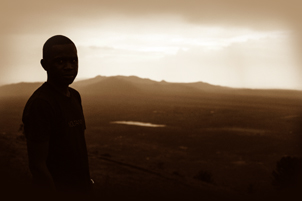 After a family in the small town of Garsen put their faith in Christ earlier this month, they began to receive threats from Muslims in the area. According to Abdul Abuk-Bakr, they were given a day to either renounce their Christian faith or face severe consequences.
The incident began when Abdul was visited by an area pastor on November 3rd. He had been suffering from a serious illness for more than two months and found no help from doctors. After hearing about the situation, the pastor prayed for the married father of two who miraculously received instant healing.
The next day, Abdul's entire family decided to place their faith in Christ. The church joyfully welcomed each of them, and the news of their conversion spread rapidly. That same day, these new believers began receiving threats that their rented home and land would be taken from them and that their lives were in danger.
Two days later, after refusing to recant, the family sought refuge on the church property. Since then, the couple have moved from one Christian home to another while their children were hidden in another location. "We have decided to take our two children, ages 4 and 5, to a good Samaritan's home. Though they are missing our love at their tender ages, their security is more important," says Abdul. "At times, we are missing peace. My wife has been having sleepless nights thinking about the children. We really need prayers to remain in the Christian faith and the peace that comes from God."
Please keep Abdul and his wife in your prayers, as they struggle to find peace and safety. Also pray for their young children who've been forced to be away from their parents. As we praise God for the family's new-found faith in Christ and the faithfulness of the church in helping them, ask for His divine protection and blessings to be on each one. May those opposing the Gospel have their spiritual eyes opened to the hope that's available through Christ who longs to be their Saviour too.