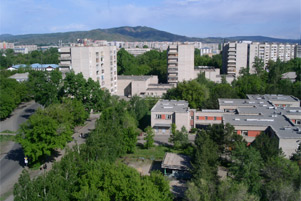 Despite its claimed allegiance to United Nations policies governing freedom of religion, the country of Kazakhstan places significant restrictions on any religious practice. Members of religious groups can only gather if registered, and they can only register if their group consists of at least 50 founding members. Even then, registration is often delayed.
The New Life Pentecostal Church in Oskemen was previously registered but is now seeking to register under a new name. In response, police have visited many of the members, interrogating them with extensive questioning. In some cases, the authorities arrived at the members' homes late at night and even threatened those who did not appear to cooperate adequately. The harassment has been carrying on since May.
It is believed that the officials are trying to reduce the number of eligible members below the required fifty in order to reject the applications. The department of religious affairs has denied any involvement in the questioning.
The opposition does not apply only to those of the Christian faith. Other religious groups, such as a Hare Krishna community and followers of Islam, have also faced interrogations about their faith. The officials have likewise challenged members of these groups about their personal beliefs in an apparent effort to prevent registration of their religious communities. To review previous reports specifically addressing the opposition of Christians in Kazakhtan, visit our country report.
Prayerfully uphold the members of the New Life church, along with others facing similar challenges. May their registrations be approved and the harassment cease. Ask the Lord to grant each of the interrogated individuals patient endurance, grace and wisdom during the questioning, enabling them to answer in a way that reflects the character of Christ. Pray that the governing officials in Kazakhstan will reconsider the unjust restrictions they have placed on citizens of all religious faiths.