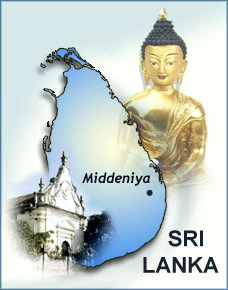 A Christian girl was attacked by her classmates following an anti-Christian meeting held in a mostly Buddhist school in the village of Middeniya, Hambantota district on June 17, according to a June 17 report from the National Christian Evangelical Alliance of Sri Lanka. After a speech by the principal warning students not to go to church, a group of students beat the Christian girl.
Ask God to heal and comfort the Christian girl who, at last report, was too afraid to return to school. Ask God to strengthen Christians in Sri Lanka to stand in God's grace in the midst of civil war and opposition (1 Peter 5:12).
For more information on the persecution of Christians in Sri Lanka, go to the Sri Lanka Country Report.