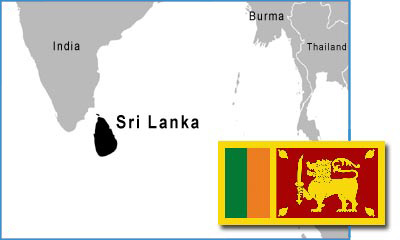 After being threatened, intimidated, and forced to move six times in four years, a Sri Lankan pastor's family has endured yet another attack on their home...this time by a large mob demanding an end to church services in the village.
On March 18th, Pastor Pradeep Kumara's wife, Aruna, and their two children were trapped in their present home for three hours while a local mob reportedly ordered them to come out, and then demanded an end to the conducting of worship services in the church. Although police were called to the scene, they were unable to control the mob. According to reports, Aruna was injured as a result. When the attack occurred, Pastor Pradeep was in the capital city of Colombo for a Supreme Court hearing about a previous assault on his church.
Despite the overall decrease of traditional churches, evangelical Christianity has experienced significant growth in the past 30 years, resulting in increased opposition, especially from militant Buddhists. As Buddhism is the national religion of Sri Lanka, Christianity currently accounts for less than 10 percent of its population which presently consists of over 20 million people. (To learn more about this country, review the Sri Lanka Country Report.) Thankfully, during times of difficulty, the church has experienced further growth and spiritual fervour, enabling the Gospel to continue offering needed hope to the people of this land.
Pray for God's ongoing protection over Pastor Pradeep and his family and that, despite this present time of persecution, they will remain steadfast in their faith and unwavering in their mission to spread the Gospel. Ask the Lord to work through the law enforcement officials and local authorities in bringing about more religious liberties on behalf of church communities. In addition, pray that Sri Lanka's faithful believers will continue to place their trust in God. May their faithfulness be rewarded and serve as a catalyst of spiritual revival across the nation.