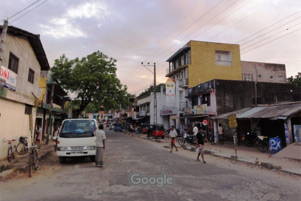 Reports received reflect the continuing challenges facing churches throughout Sri Lanka. Christians who attempt to meet together face opposition and threats, as well as the possibility of violence.
In the village of Bakamuna, located in central Sri Lanka, seven Buddhist monks took a Christian woman to the police station on November 10th to file a complaint against her. They protested that she was gathering people in her home for prayer. The officer in charge responded by telling the woman that this was a "Buddhist village" and, therefore, she must stop hosting the prayer meetings.
Also, in Bakamuna, Buddhist monks led a group of youth in a protest during a church service on December 2nd. The monks demanded that the pastor step outside where they questioned him as to whether permission had been obtained from the divisional secretary to conduct religious activities. However, such permission is not legally required in Sri Lanka. The group then began yelling obscenities and threatening the Christians with violence. The pastor called the police who managed to bring the situation under control.
A similar demand for permission occurred in the town of Nittambuwa on November 23rd. Two individuals claiming to be from the district's Urban Development Authority asked if the pastor had received approval to hold worship services. They insisted that permission was required, mandating that the pastor meet with the planning director.
Remember these believers in Sri Lanka as they face pressure from various directions. Pray for their protection from violence and further verbal assault, asking the Lord to give them wisdom and the appropriate words "spoken in due season" when responding to questions and accusations (Proverbs 15:23). May the message of God's grace through Christ continue to spread throughout the nation.