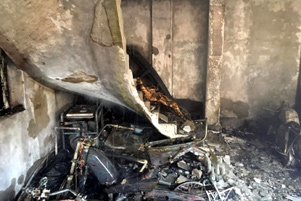 The attention of the world is focussed on Sri Lanka following a series of devastating bombings that targeted Christian believers on Easter Sunday morning. At last count, more than 350 people have died and over 500 are left injured [NOTE: the official death count was lowered to 253 since the writing of this article.] The worship services of three churches were hit, along with three hotels that had organized Easter breakfast buffets. Included among the victims are 14 children from a Sunday school class that was bombed just after it had concluded.
Immediately following the attacks, scheduled services were cancelled for many churches and a government curfew was imposed throughout the country. Although there have been more than 50 arrests, authorities have raised concerns about other potential terrorists. The government is accusing a small Islamist group, National Thowheed Jamatah, for the attack, believing that there may have been outside help. The self-proclaimed Islamic State terrorist group has also claimed a role in the strategically planned massive bombing attacks.
While Christians in Sri Lanka frequently face opposition for their faith, it is most commonly from Buddhist groups that are opposed to the growing influence of Christianity in this predominantly Buddhist nation. One source stated that, for the most part, Christians and Muslims in Sri Lanka have lived harmoniously for centuries.
The Voice of the Martyrs Canada, together with ministry partners in Sri Lanka, have been assessing the best way to provide greatly needed assistance during this terrible time. VOMC will be releasing more details in the near future.
While the world reels in shock over the horrific atrocities and devastation caused by the multiple bombings, let us join in the international prayer force for God's divine intervention in the lives of Sri Lanka's victimized citizens. As they struggle to come to terms with the aftermath of this horrific situation, may He lovingly comfort them with His reassuring presence...overshadowing them with the "peace that surpasses all understanding." Ask that the Lord's healing power and strength be upon all who are suffering with injuries, loss of loved ones, emotional trauma, and uncertainty of the future. Also lift up those assisting the attacked communities -- including governing officials, leaders of churches and organizations, and VOMC's in-country ministry partners. May God's provisions be made available for all who are needing help during this crisis. Pray that the militants responsible for the attacks will be brought to justice and come to a point of sincere repentance.