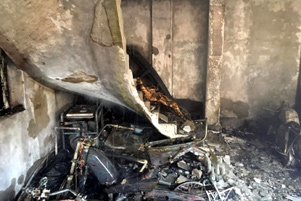 As the devastation of the Easter Sunday bombings in Sri Lanka fades into the memory of the media, the suffering of hundreds remains an ongoing concern for The Voice of the Martyrs Canada. As of May 6th, the total death toll stood at 257, including 40 foreign nationals. The hundreds who survived the attacks continue to face physical suffering, the horror of lost loved ones, and the trauma of witnessing such horrendous violence first hand. (For a previous report on the attacks, go to this page.)
In response, organizations around the world have been reaching out to help. The Voice of the Martyrs Canada has made a commitment to provide financial assistance through its "Families of Martyrs Fund" (for more information, click here) and "Medical Fund" (click here). These funds will help cover medical expenses, as well as other means of support for devastated families. The assistance will be provided in coordination with national partners within Sri Lanka to ensure necessary help is delivered in the most effective way.
Continue to remember the hundreds of victims who are suffering from the trauma and other after-effects of these terrible attacks. Pray for the ministry initiatives that are taking place throughout the country and around the world in order to reach out with the compassion of our Lord to those greatly in need of help and hope. Also intercede for the surviving perpetrators who were involved in the planning of the attacks that they will come to experience the life-transformative love, forgiveness and saving grace available through Jesus Christ.