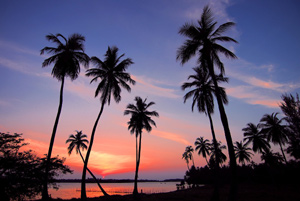 On the morning of June 6th, approximately 50 individuals from the village of Divulapitiya, along with 12 Buddhist monks, gathered outside a village church to demonstrate a protest.
In response to the threat, the pastor called on police to intervene. Instead, the authorities ushered the crowd into the church and, together with the monks, began questioning and threatening the pastor and his wife. The protestors demanded that all worship activities cease immediately. After three hours of deliberation, the mob disbursed, and the police left.
For more information on the difficulties facing Christians in Sri Lanka, as well as the practical and spiritual ways in which The Voice of the Martyrs Canada is providing assistance, go to our country report.
Please lift up this threatened pastor and his wife, along with the members of their church, asking God to intervene on their behalf in the midst of this hostile environment. Pray for the Lord's peace to reign in the situation and for the authorities to dutifully honour their responsibility to provide help and protection to all the various people groups in their country, regardless of religion.