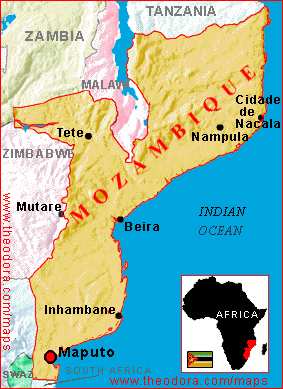 A Brazilian missionary to Mozambique has been killed and four Catholic nuns threatened after publicizing evidence that children were being killed in order to sell their organs. On February 24, Duraci Edinger, a 53-year-old missionary with the Evangelical Lutheran Church was found dead in her home in Nampula, next to a blood-stained hammer. There was no sign of forced entry and no possessions missing.
Edinger was among a group of missionaries who, in 2001, brought to light an alleged organ smuggling ring. She had reportedly received death threats since. On February 26, four Catholic nuns from the same town reported narrowly escaping an ambush after they presented evidence of the smuggling ring. Several missionaries and the Mozambican Human Rights League have accused the authorities of covering up the crime.
Mozambique's Attorney General reported on March 2 that at least six people had been detained in connection with the murder.
Pray for protection for missionaries as they work to meet the physical and spiritual needs of the people of Mozambique. Pray for family and co-workers of Duraci Edinger, as they mourn their loss.