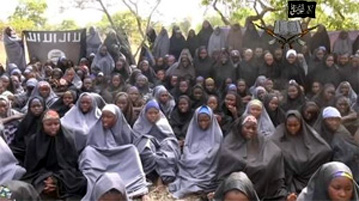 April 14th marked the fifth anniversary of an attack which shocked the world and devastated the lives of many in Nigeria. On that day, members of the Boko Haram militant group attacked a girls' school in Chibok, forcibly removing at least 276 young students, most of them Christians.
In the days and months that followed, a number of the girls were thankfully recovered. Yet, after five years, the whereabouts of 112 students remain unknown. Attacks by Boko Haram have continued in Nigeria with schools being frequently targeted. According to a report from UNICEF last year, more than a thousand children have been abducted between the year 2013 and this April 2018. Also, at least 2,295 teachers have been killed and more than 1,400 schools destroyed. VOMC's previously posted reports can be accessed at the Nigeria Country Report.
Following the Chibok incident, which drew the attention of the international community to the dire situation with Boko Haram, the Nigerian government has been criticized for doing little to free the rest of the schoolgirls. Some of the parents have died while waiting for their daughters to be rescued; others remain in grief. "There is great pain in our hearts every day when we remember our missing daughters," one parent confesses. "We leave it to God to help us."
Please continue to remember the missing girls and other innocent victims who are being held against their will, praying that they won't only be protected physically but also strengthened in their innermost being to stand firm spiritually. Pray also for the suffering families that are anxiously waiting to know what has happened to their missing children. May the authorities in Nigeria and other surrounding nations be proactive in seeking to find those still in captivity, and resolute in the international call to bring the perpetrators responsible to justice.