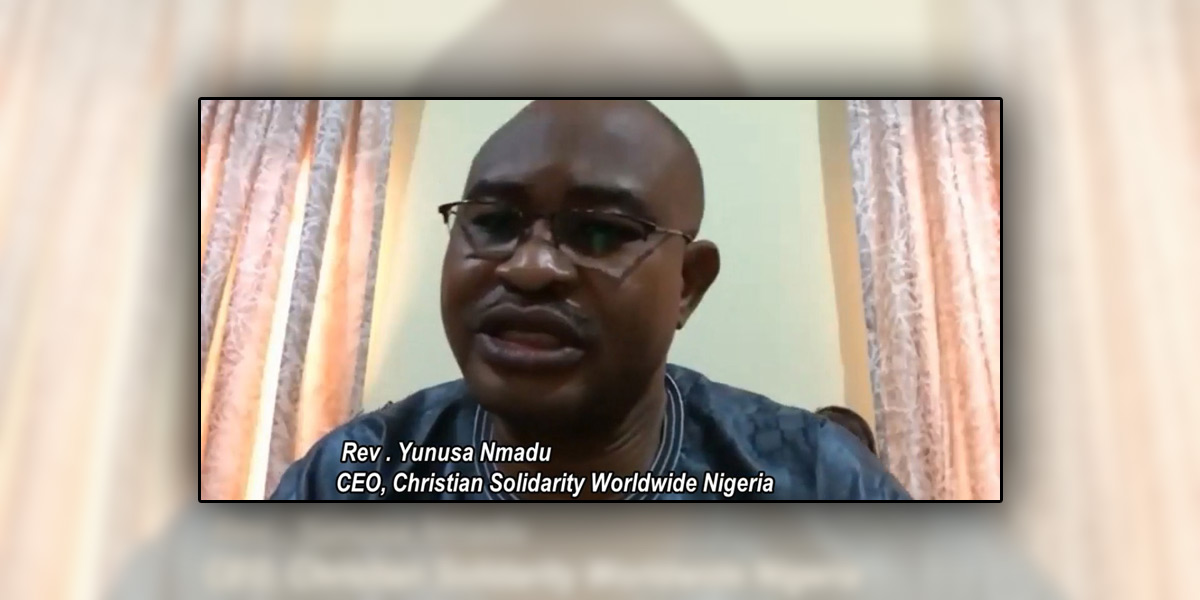 Attempts to stay current with the reporting of attacks and destruction in Nigeria can seem devastatingly futile. The description expressed by VOMC's CEO Floyd Brobbel, as it being "an epic battle," is apropos. One witness defines the situation as an "atmosphere of anarchy and despair." A report from the International Society for Civil Liberties and Rule of Law states that at least 620 Christians have been killed in the first five months of 2020 alone.
The coordinated attacks have been described as a genocide against Christians. For members of the Boko Haram terrorist group, their specified goal is to create an Islamic caliphate in Nigeria, thus considering the large Christian population an obstacle to their plans. Similar Islamic ideologies held by the Fulani herdsmen led to daily attacks on villages that are predominantly Christian. Men, women and children have been slaughtered without hesitation.
VOMC's Greg Musselman recently interviewed Rev. Yunusa Nmadu, CEO of Christian Solidarity Worldwide Nigeria. We encourage you to pause for a few minutes and view this captivating video report. This first-hand report will help provide some additional background information on what is happening within the country, as well as specific ways you can pray for the many needs that are representative of our Nigerian brothers and sisters in Christ. For other written reports on Nigeria, please visit country report.
Pray that God will keep the surviving Christians in Nigeria encouraged in their faith, despite the constant barrage of violence and devastating loss. May they not despair nor give up, but rather find great comfort and strength in the Lord. As they recover from the trauma of repeated attacks, may He minister to their every need -- whether it be spiritual, physical, or emotional. Ask Him to also touch the hearts of the governmental leaders, so they will take a strong stand against this inhumane savagery and implement effective strategies to prevent it.