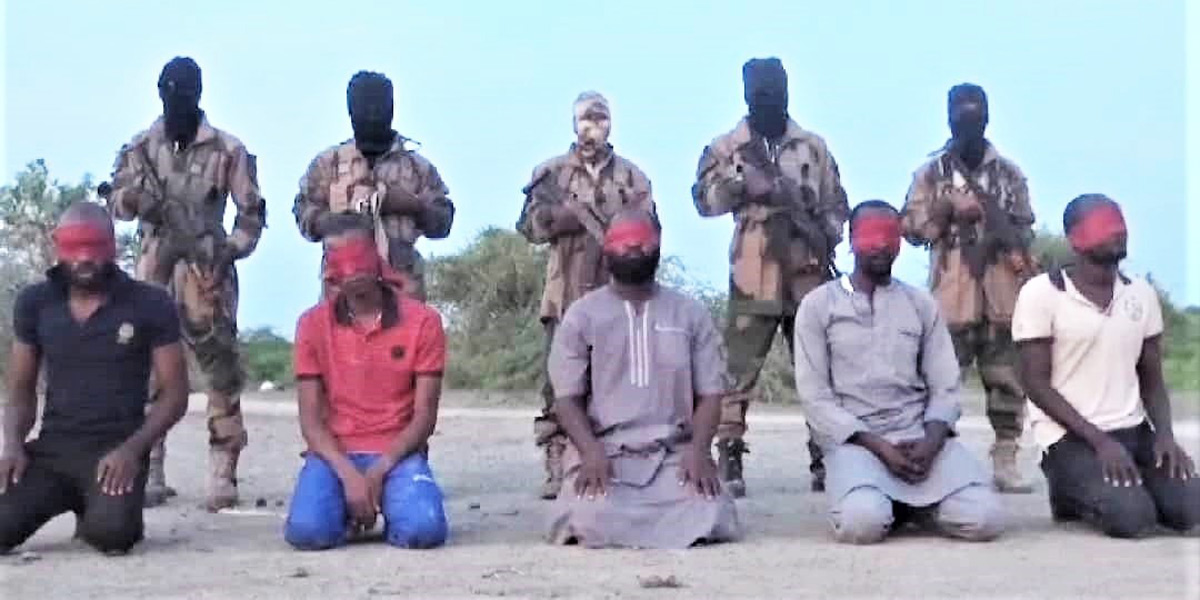 A Nigerian terrorist group released a video on July 22nd showing five men lined up for execution. The group included three humanitarian aid workers who disappeared last month, along with a security guard and a state employee.
In the 35-second video, the captors address "all those being used by infidels to convert Muslims to Christianity," threatening the country's Christians with the same fate as their abducted victims if they continue evangelizing. The video ends with at least four of the men being shot to death; however, the fate of the fifth is uncertain due to conflicting reports.
According to an unnamed witness, two of the aid workers and the security guard were Christians. It is believed that the terrorists responsible for this crime are from a splinter group of Boko Haram known as the "Islamic State West Africa Province" or "Khalifa."
The governor of Borno State, Babagana Umara Zulum, has expressed his condolences and pledged to continue seeking ways to end the violence. Further information on the suffering inflicted upon Nigeria's Christians is available here.
Remember the family and friends of those who have been killed in this horrific incident. Pray that those responsible for the executions will be located by the authorities and thus held accountable for their actions. May governing officials throughout Nigeria dedicate themselves to the ending of terrorist violence which has caused numerous casualties, the destruction of multiple homes and villages, and so much unnecessary heartache for thousands of injured and displaced victims.