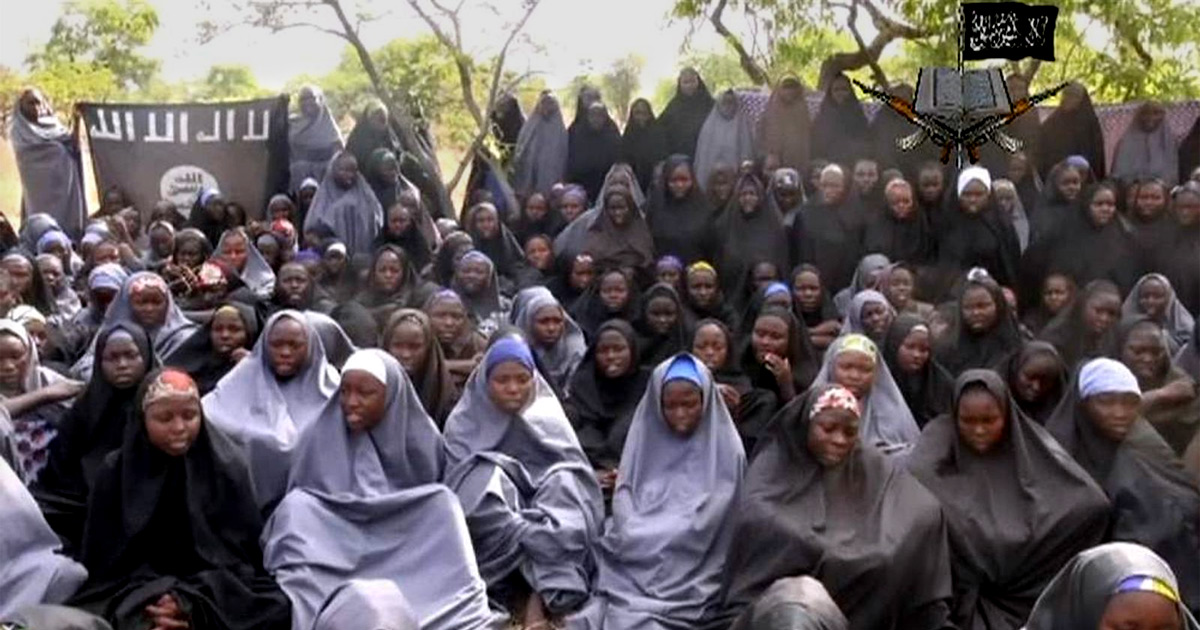 In 2014, a secondary school in the predominantly Christian town of Chibok, Borno State, was attacked by members of the militant Islamic group, Boko Haram. During the raid, 276 girls were kidnapped. (For details on the initial attack, go to this report.) In the nine years since that time, some of the girls have been released, while others either managed to escape or were rescued by governmental forces. Although the exact number of students who remain missing is unknown, it is estimated that approximately 100 of them are still in captivity.
Over the years, as the families continued to hope and pray for the recovery of their missing girls, at least 38 parents have died without witnessing their daughters' safe return home. Others are left wondering whether their abducted loved ones are still alive and, if so, where they are located.
In a recent announcement, Nigerian authorities were pleased to present two more surviving girls, Hauwa Maltha and Esther Marcus, who were rescued in April. Hauwa, who was over eight months pregnant when she was recovered, has since given birth to her baby on April 28th. During captivity, Hauwa was forcibly married three times to different Boko Haram members.
When announcing the return of these two young women, the military commander stated that a total of 14 girls have been recently rescued. Although he gave the names of each one, no further details on the recovery of these students were released. It is assumed that both Hauwa and Esther became mothers while in captivity, as they were seen with children after their rescues.
The homecoming of the 14 recently rescued young women brought joy to so many; yet, at the same time, it also created a renewed sense of pain for the families whose girls have not been recovered to date. "It has made the memories fresh for the parents [whose] children are still missing," states Hassan Chibok, a local Nigerian leader.
Added Note: In a separate report just released this week, it was announced that yet another missing schoolgirl, Saratu Dauda, was found on May 6th by Nigerian troops. Regrettably, Saratu's three children remain in the custody of her former captor, Abu Yusuf, the Boko Haram member she was forced to marry while in captivity. Abu serves the terrorist group as an explosives expert. The country's officials have stated that they are endeavouring to rescue Saratu's children, along with any others they locate.
Saratu was taken to the hospital for treatment and has since been released. She is planning to complete her secondary and university education with the support of the state government. During the announcement of her rescue, Major General Ibrahim Ali proclaimed: "We thank God for rescuing Saratu Dauda. This will enable [her] to have a better life with [her] parents and other families in [the] Chibok community." More reports on the difficulties experienced by Christians in Nigeria are available at our country report.
Along with the rejoicing families and friends of the recently rescued students, we can give thanks to our Heavenly Father that these girls are now safely home. Pray that each one of them will receive God's ministry of healing – both physically and emotionally – from the aftermath of the kidnapping and subsequent captivity. Ask the Lord to also provide guidance to these young women and their families as they endeavour to integrate back into their communities, some now having to raise the young children who were fathered and born in the terrorists' camps. Last, but not least, please continue to pray for the rescue and well-being of Chibok schoolgirls who remain missing, along with other kidnapped victims presently being held hostage by militant groups across Nigeria.