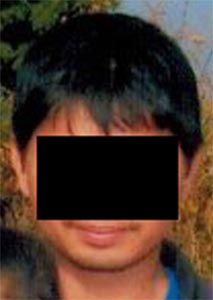 Karuna
A church leader living among the Brahmin, the Hindu upper caste, recently lost his home and belongings when villagers burned down his home. While "Karuna's" primary job is to visit and encourage believers in the area, he has also led many Hindus to Christ, angering those in the village. On several occasions, villagers threatened to kill Karuna, his wife and their two children if he continued to evangelize.
In early January, the villagers burned Karuna's home while he and his family were away fellowshipping with other Christians. They also repeated their threat to kill him if he continues preaching the Gospel.
Pray that Karuna and his family will be encouraged in their faith and continue to be strong witnesses for Christ. Thank the Lord that VOM USA is supporting Karuna and his family during this time. Intercede on behalf of the villagers who feel threatened by Karuna's evangelism. May they come to know the God that Karuna professes and seek to live wholeheartedly for Him.
For more information about the persecuted church in Nepal, please visit the Nepal Country Report.