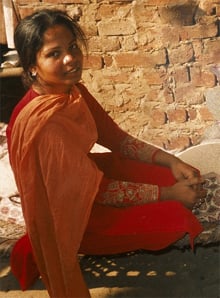 "I, Asia Bibi, daughter of Salamat Masih, believe in Jesus." So begins a video testimony of the Pakistani woman who was formerly sentenced to death for blasphemy but now living in an undisclosed location in Canada. Grateful for the opportunity to begin building a new life for her reunited family, Asia is calling out to the world to remember others still being imprisoned for their faith.
In the video, Asia, who remains a proud Pakistani, expresses remorse for having to leave her homeland and beloved elderly father. Even while in Canada, however, her life is still under threat by those seeking to punish her for alleged blasphemy.
The U.S. State Department estimates that there are presently 77 others in prison under Pakistan's blasphemy laws. One such person is Zafar Bhatti, who has been trying to appeal a life sentence since his imprisonment in 2012. On September 12th, his hearing was delayed for the eighth time and rescheduled to take place on October 10th. (A previously posted report on Zafar's case can be found here).
When Asia Bibi came to Canada in May 2019, she joined her daughters who had been granted temporary asylum. As the long-suffering Christian mother looks toward the future, she intends to move to an undisclosed European nation. Once settled, she hopes to continue the healing process after all the damage caused by years of detainment in prison. "My whole life suffered, my children suffered," she recounts. "This had a huge impact on my life."
To hear Asia's testimony in her own words, view this video. For previous reports on her case, as well as information about many others suffering for their faith in Pakistan, visit our country report.
Please pray for ongoing healing to take place in the lives of Asia and her daughters, and for their continued protection wherever they are located. While contemplating their future plans, may the Lord go before them, using His Word as "a light unto their path" (Psalm 119:105). Also remember to intercede for others, such as Zafar, who are presently being detained in prison for their faith -- joining in the prayer vigil of loved ones desiring their release.