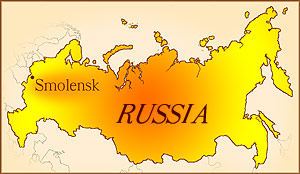 A United Methodist congregation in the city of Smolensk was dissolved by the regional court on March 24 in response to a suit filed by the Regional Public Prosecutor's Office protesting the church having a Sunday school program, according to a March 26 report from Forum 18. The court agreed with the Regional Organized Crime Police's assertion that the Smolensk United Methodist Church was breaking the law by conducting "educational activity in a Sunday school without a corresponding license."
While the court's decision to dissolve the church means loss of legal status rather than a complete ban, it does bar the Methodists from maintaining or developing any form of public profile as an organization.
Pray that the religious rights of this church will be recognized. Pray that the congregation will rejoice in the opportunity to grow in Christlikeness through the opposition they face (James 1:2-4).
For more information on some of the difficulties facing Christians in this country, read Russia's Country Report.