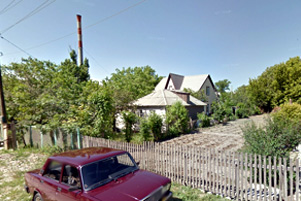 Legislation governing religious communities in Russia is complex, contradictory, and often inconsistently applied. In one recent case, a church community was barred from using its place of worship, even though it has done so for two decades.
The Verkhnebakansky Baptist Church in Novorossiysk has been worshipping in a two-story building in a residential area for years. There were no problems until the spring of 2018 when a change of government administration brought new attitudes toward religious communities. One church in the city has been demolished and another banned from using its building. The door of the Verkhnebakansky church building was sealed in early July.
Authorities claim that churches are using residential buildings in ways they were not intended, even though a 1997 law permits religious worship on residential premises. The officials also claim that the buildings do not always meet necessary safety and planning regulations. This problem is further compounded as the construction of buildings designated for worship are being denied and the efforts of those affected by this opposition are refused. Despite the attempts of the Baptist church leaders to prove the building meets all regulations, they have only been met with roadblocks.
The church's leadership has appealed the decision and intend to continue presenting this case to the courts, as far as necessary. According to one of the leaders, Yevgeny Kokora, they are prepared to take this matter to the European Court of Human Rights, if necessary.
Pray for wisdom and direction for this church and others that are attempting to navigate through the maze of Russia's most recently imposed legal regulations. Ask God to grant understanding on the part of authorities, and a heightened awareness of their own spiritual needs, so they will be willing to work with these churches and allow freedom of religious worship. As a result, may Christians be able to freely meet for worship throughout Russia without any governmental hindrance or opposition.