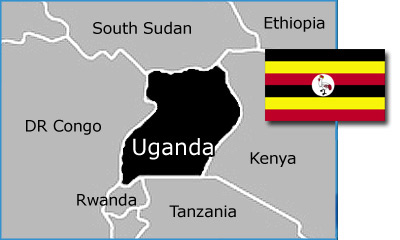 A Christian man's wife was murdered in east Uganda because he left Islam -- and only a month after his brother had been killed for the same reason. On October 19th, strangers dragged Mamwikomba Mwanika from her home in Kalampete, located within the district of Kibuku, and assaulted her. The dedicated mother of eight died on her way to hospital.
Reportedly, Mamwikomba's attackers had demanded to see her husband George, who ignored their previous threats mandating that he return to Islam. Just weeks prior to this incident, George's brother, Samson Nfunyeku, was killed in Kalampete on September 23rd after taking part in a religious debate with Islamic scholars. Residents of Kalampete have asked for greater security in the area.
While Uganda is predominantly Christian, some eastern areas have large Muslim populations. In many cases of persecution within this country, extremists particularly target Christians with a Muslim background. Regardless, George, who has received death threats, is standing firm in his faith. "We are seeking God's protection and His peace," he states. "May God give me the courage to continue sharing the love of Christ to those who are lost."
Pray that God will provide needed comfort to George and his children in the midst of their grief. Thank Him for fulfilling His promise to be "close to the brokenhearted" (Psalm 34:18). As each of them heal from their tragic loss, may they sense the Lord's consoling and protective presence, and thus have a greater resolve to remain steadfast. We also acknowledge the overcoming faith and powerful witness of both dedicated brothers, George and Samson, who have willingly testified to others in their community despite the risks. As a result, may many more Ugandans come to faith in Christ and grow strong in their commitment to Him.