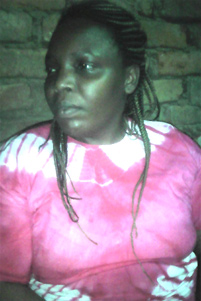 A church outside of Kampala, the capital of Uganda, closed in early August after months of harassment by local Muslims. The final blow came on August 4th when a stone was thrown through a window, striking Pastor Moreen Sanyu of the Greater Love Church in the forehead and knocking her unconscious. After regaining consciousness, she found that most of the church members had fled for their lives. Following treatment in hospital, and the confirmation of no serious injuries, she was released.
The next Sunday, when the pastor arrived at the church, she found the building empty. No one came to the service in fear for their safety. The church, located in a predominantly Muslim area, began in May 2017 and had grown quickly to 400 in attendance. In response to the attacks from militant Islamists, however, the attendance had begun to dwindle. After months of enduring the pelting of rocks, together with the hurling of abusive threats, leaders of the church have decided not to continue meeting in such a dangerous area; instead, they are looking to relocate elsewhere.
Despite claims to the contrary by local Muslims, Pastor Sanyu insists that she did not target children in her ministry: "I just shared the Gospel of Christ and His love for humanity with my Muslim neighbours, and they freely accepted the Christian faith -- especially when many sick people (whom) I prayed for got healed. I did not persuade them nor steal them to join my church."
As the pastor and other members of the church consider how to proceed ministering in the future, pray that opportunities to share the love of Christ will continue to abound. Ask the Lord to grant them the strength required to endure despite opposition, and that those responsible for these attacks will be convicted to the point of repentance. May Pastor Sanyu be greatly encouraged by the assurance that her work for the Lord is never in vain.