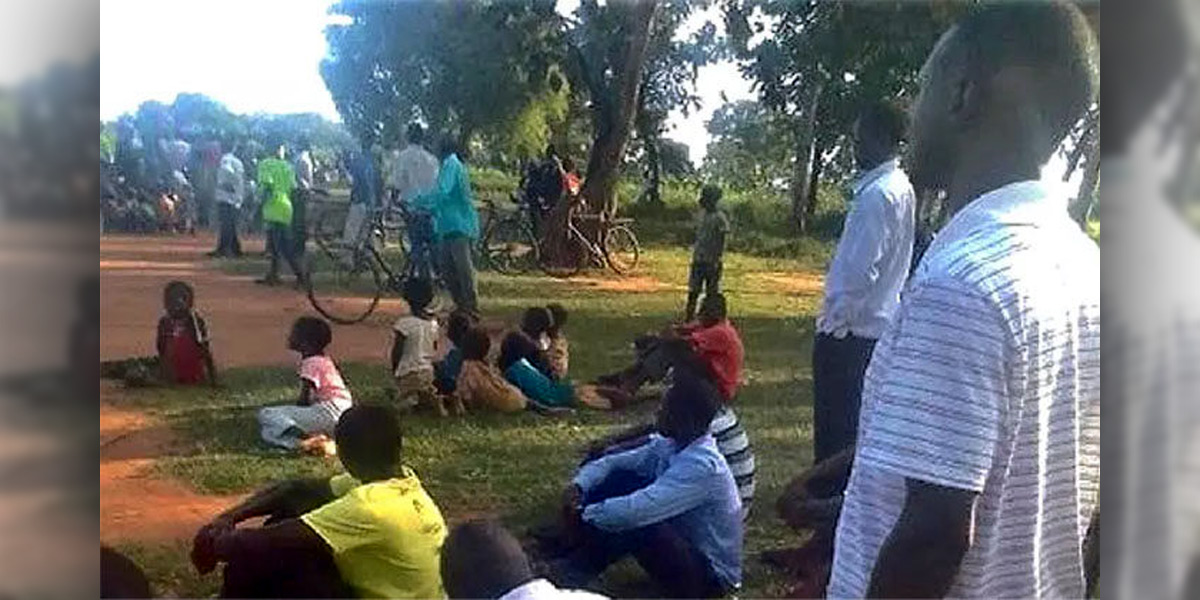 David Omara was the pastor of Christian Church Center and a well-known radio preacher in northern Uganda. During his radio broadcast on October 31st, he contrasted Christianity to Islam. After finishing the broadcast at about 9 p.m., Pastor David received a phone call from a listener who expressed appreciation for his message and invited him to meet with some friends. Unaware of the danger that awaited him, Pastor David went to the meeting location, along with his son Simon Okut.
Upon arrival, the two were ambushed by six people. Simon managed to escape but Pastor David was strangled and beaten to death. When his wife received the shattering news, she immediately passed out and, even after receiving treatment, was unable to recognize people. Speaking of the incident, a colleague said of the slain pastor: "He worked tirelessly for the Kingdom of God to the day he breathed his last breath."
The pastor is survived by his wife and their eight children who range in age between 10 and 30. The church is calling for prayer and support on behalf of this grieving family, and specifically for the recovery of his emotionally distraught widow.
Despite having a reputation for being one of the most Christianized nations in Africa, a strong militant Islamic stance has created problems in recent years. For more information on the rising levels of Christian persecution in Uganda, please visit our country report.
Please remember Pastor David's wife and children during this time of great sorrow. Ask the Lord to wrap His arms of unfailing love and peace around them, providing each one needed comfort, strength, and hope for the future. May the militants responsible for the murder of their loved one not only be brought to justice but also delivered from the evil one. Like the radical transformation of 'Saul to the Apostle Paul' in the New Testament, may they find their lives' purpose through the mercy and redemption of Jesus Christ. On a broader scale, pray that the faithful work and witness of Pastor David will continue to resonate in the hearts of all who have heard the Gospel message through his ministry, bringing them to a saving faith in Christ as well.