Current Ministry Project
VOMC's provisions have proven to be a vitally needed means of help and encouragement for a group of expelled Christians who are rebuilding their lives in a new community. In addition to helping them establish a secure means of sustainability and livelihood, the ministry is supporting their efforts to present the Gospel from their new community – seizing this opportunity as a means of outreach to Colombians residing in surrounding areas.
Project Fund: Relief and Development
Country Information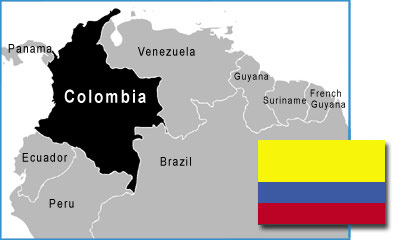 Designation
Persecuted
Population
50,355,650 (July 2021 est.)
Ethnicity (%)
Mestizo and white (87.6), Afro-Colombian (including mulatto) (6.8), Amerindian (4.3)
Religion (%)
Christianity (92.3), other (1), unspecified (6.7)
Leader
President Ivan Duque Marquez (2018)
Government type
Presidential republic
Legal system
Civil law system influenced by the Spanish and French civil codes
Source: CIA World Factbook
Pray for Colombia
Please uphold all those in Colombia who've been victimized through acts of violence, asking the Lord to meet their needs, heal them of their brokenness, and bring about renewed hope and restoration. Also intercede for their persecutors so that they, too, will witness the love of Christ and experience His forgiveness and salvation.
end