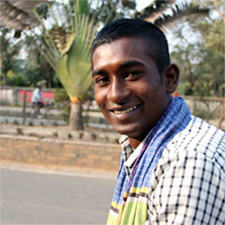 A Christian convert from Islam, who had been imprisoned for more than two years, was released on bail recently. Sisir Islam became a believer in 2012 and immediately began sharing Jesus with others in his community, leading 17 friends to Christ.
On September 23rd, 2014, after returning home from a VOM-supported training centre, Sisir was charged with the murder of a local business man. He later learned that Muslim leaders in his village had accused him of the murder as retribution for his conversion to Christianity.
While imprisoned, the prison guards and prisoners treated Sisir poorly and he was frequently ill. Finally, in July 2018, the persecuted believer was released on bail and returned home to recover. Thank God for Sisir's faithful witness for Christ and his release. Pray for his full recovery.