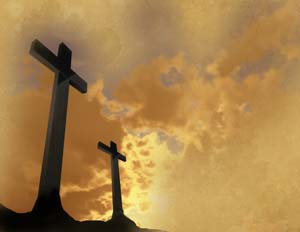 "The cross of Christ is the most revolutionary
thing to appear among men."
A.W. Tozer
It was through a VOM frontline worker named "Rolo" that a former FARC commander learned about Jesus. Though he was once trained by some of the highest-ranking leaders in the guerrilla organization, "Fernando" has made a decision to follow Christ and is now sharing the Gospel with others.
When Rolo recently met with Fernando, he experienced the harsh living conditions of the war-torn area in which the former commander lives. The church within this region is controlled by the guerrillas and, if the Christians don't adhere to the orders given by the FARC rebels, they will be forced to leave or risk life-threatening danger. Though the area is improving, Rolo explained that the long years of war and living under Marxism and Leninism have made the people both fearful and resistant to the Good News.
During Rolo's visit, Fernando happily received Bibles and other Christian books for the purpose of sharing them with others living within the war-torn area. Since the area is extremely dangerous, the two men went together for protection. As they began to distribute the Scriptures and books along the outskirts of town, people in the community were surprised to witness the former guerrilla sharing the Gospel. Rolo reported that each person they had encountered were shocked to witness the retired FARC commander without his former weapons. Instead, the new convert was armed with Bibles and an earnest desire to share the message of Jesus.
Praise God for the courageous and life-changing faith of Rolo and Fernando! Pray that the Holy Spirit will continue to move mightily in the hearts of other members of FARC, drawing them also into a personal relationship with our Risen Lord. May wisdom be granted to Fernando as he ministers within this dangerous region, along with the necessary provision for this evangelist's practical needs as he struggles to make a living to support his family and serve faithfully in ministry.
Please visit our Country Report for more on the struggles facing our Christian family in Colombia, including the video testimony of a former FARC commander referred to as "Elmer."