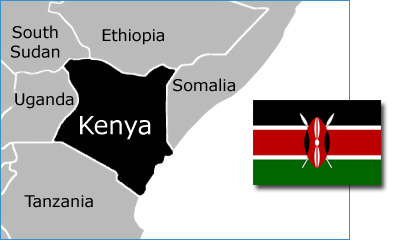 Islamic militants targeted Christians in an attack that took place at Garissa University College on the morning of April 2nd, killing at least 147 people. According to the survivors of the attack, the assailants specifically killed Christians while leaving Muslims unharmed. Members of the Somalia-based Al Shabaab terrorist group, known allies of Al Qaeda, have claimed responsibility for the attack.
Over the past two years, Al Shabaab militants have carried out several attacks on Kenyan soil in retaliation for Kenya's military involvement in the Somali government's fight against the insurgents.
In a recent press release, a representative from The World Evangelical Alliance stated: "We condemn the cowardly, senseless, inhuman, targeted killing of innocent Christian students at Kenya's Garissa University College by masked gunmen from the Al Shabaab terror group.... We, as Christians, believe in the power of prayer, and we must be on our knees for the victims and survivors and the governments and the international organizations that are committed to sincerely help eradicate terrorism."
Please bring the many distraught families affected by this terrible atrocity before our Lord in prayer, asking that they be greatly comforted through the powerful ministry of the Holy Spirit. May the survivors and those mourning the loss of dear loved ones be granted the grace to forgive their persecutors. In keeping with God's desire to reach the unsaved through His wonderful plan of salvation (John 3:16), let us pray that many members of Al Shabaab will repent and come to faith in Jesus.