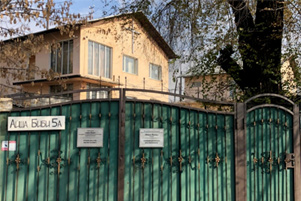 Three self-exiled pastors have been sentenced to terms up to five years for leading the New Life Pentecostal Church in the city of Almaty. The sentences were announced on November 1st, when the court rejected their latest appeal. The founding pastor, Maxim Maximov, faces five years in prison, while his wife Larisa Maximova, and ministry colleague Sergei Zaikin, each face four years. All three pastors intend to appeal the conviction at the Supreme Court.
The charges involve "causing psychological harm," as well as alleged involvement in illegal associations. In at least one case, however, the time frame for the accusation was before the victim was even born. The three pastors have fled the country and are presently living in the United States, though they would like to return to their homeland.
The New Life Church was originally founded in 1991 under the former Soviet Union and officially registered in 2012. Despite its legal status, the church has faced repeated attacks by the state-controlled media over the past few years. Though all charges were against the three individuals, five properties belonging to their church -- including the main worship building -- have been confiscated and placed under a restraining order.
Some governing authorities have offered alternatives to resolve the issues. In November 2018, another church leader, Pastor Ivan Kryukov, was approached by police who suggested that all these legal problems could be dismissed if the church gave monetary compensation. A few months later, the church leaders were told that their collaboration with the secret police would settle any issues. Offers like these have been declined by the pastoral team due to the injustice of their situation. For more information on the challenges facing Christians in Kazakhstan, visit our country report.
Please intercede for these three exiled church leaders, as they spend extended time away from their homes and church, only to be threatened with imprisonment if they return. May their congregation members find ways of meeting together for worship and encouragement. In the meantime, pray that the courts will provide a just and equitable ruling.